おみくじ(an oracle)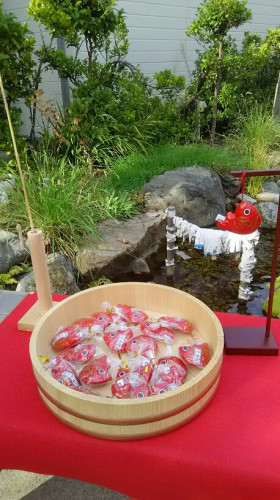 各種おみくじがございます 
There are various OMIKUJIs.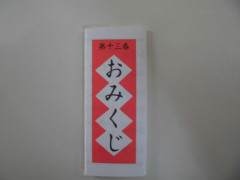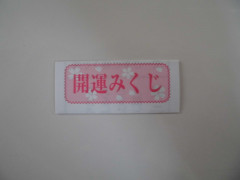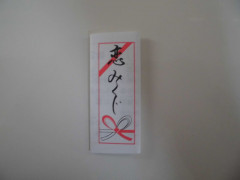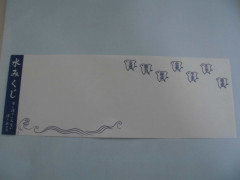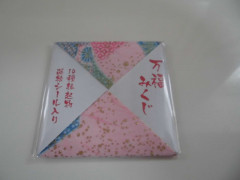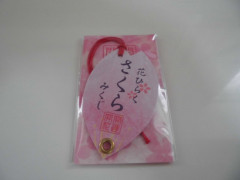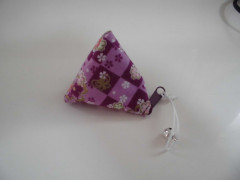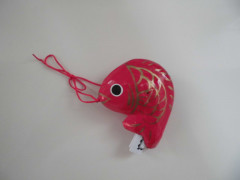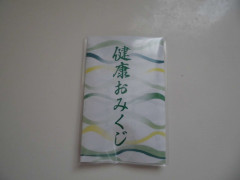 For Visitor and tourist
OMIKUJI is a pre-written fortune on a strip of rice paper that can currently be seen in many jinja
shrines.There are various types of omikuji.Some give advice on the dialy life of person while others such as Dai-kichi ,Kichi, Chu-kichi, Sho-kichi,kichi ,sue kichi foretell one`s fortune.
about OMIKUJI RANKING
☆☆☆☆☆☆☆ 大吉 Excellent
☆☆☆☆☆☆ 吉  very good
☆☆☆☆☆ 中吉  good
☆☆☆☆ 小吉  rather good
☆☆☆    末吉   fairly good
After reading your fortune,please secure the omikuji onto a designated tree.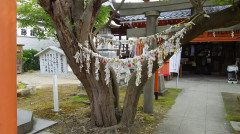 You may also take it home with you as a daily life.
Ex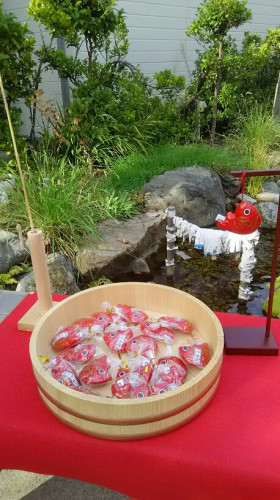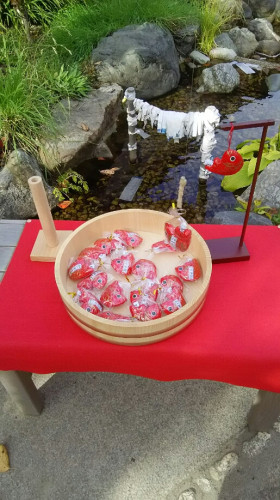 a kind of fortune-telling fishing the sea bream(鯛おみくじ)
Please catch a sea bream with a pole.
The sea bream is said to be a lucky fish.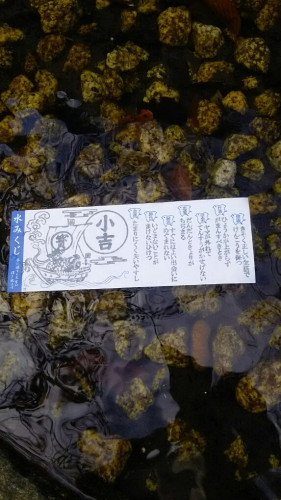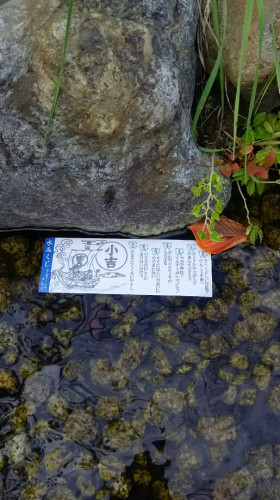 a kind of fortune-telling using water.(水占い)
Please soak it into water.